Set Your Clocks to Island Time &
Join Us For Happy Hour
WIN TWO TICKETS ON CAYMAN AIRWAYS!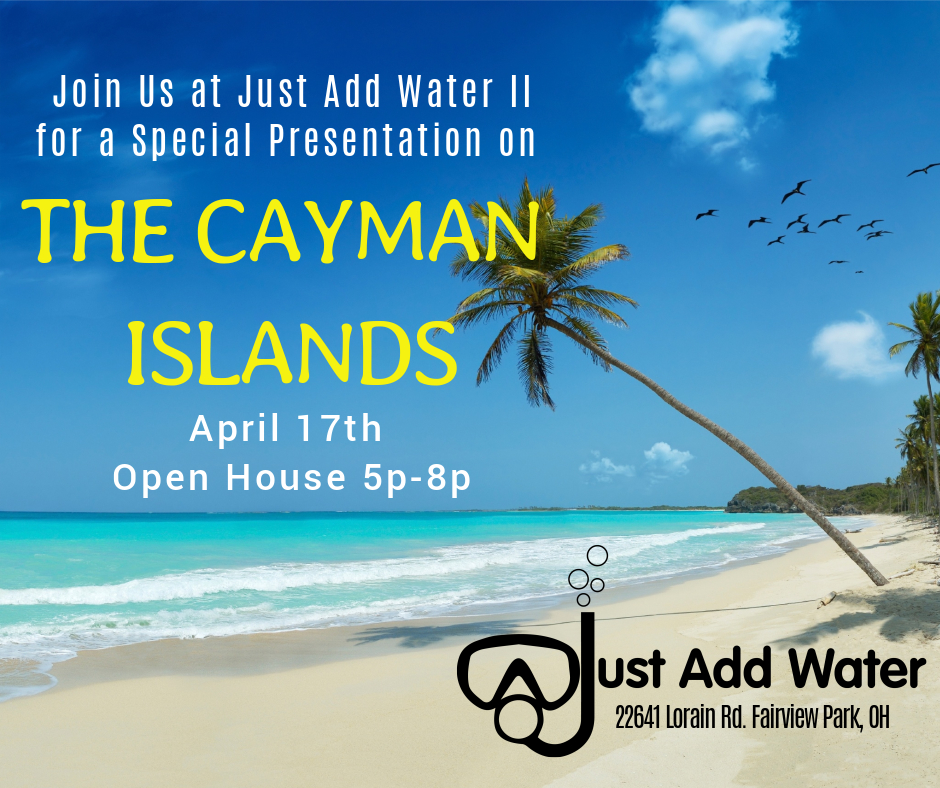 Appetizers and drinks (BEER AND WINE!) will be provided. We will be giving away 2 tickets on Cayman Airways! Stop by on 4/17 to learn how to win!
The Cayman Islands, a British Crown colony, are inhabited by warm, friendly people who take genuine pleasure in welcoming visitors. They are justifiably proud of both their heritage and some of the most beautiful beaches and reefs in the Caribbean. This area, located just 480 miles south of Miami, has become incrasingly popular for scuba divers. You'll thrill to these clear waters, multitudes of fish and impressive, rare black-coral formations along Cayman's vertical walls. With hundreds of dive sites, you'll see something different each time you take a plunge. Join us at Just Add Water in Fairview Park to learn about our upcoming dive trips to each of the Cayman Islands - Little Cayman, Cayman Brac and Grand Cayman!
April 17th 5pm-8pm
22641 Lorain Rd. Fairview Park, OH 44126