Emergency First Response (EFR) is the fastest-growing international CPR, Automatic External Defibrillator (AED) and First Aid training organization. Dedicated to training the lay rescuer, EFR courses encompasses adult, child and infant CPR skills, provides AED and First Aid training, and feature an outstanding First Aid at Work component. The company's award-winning programs and state-of-the-art training materials make it a favorite among divers around the world.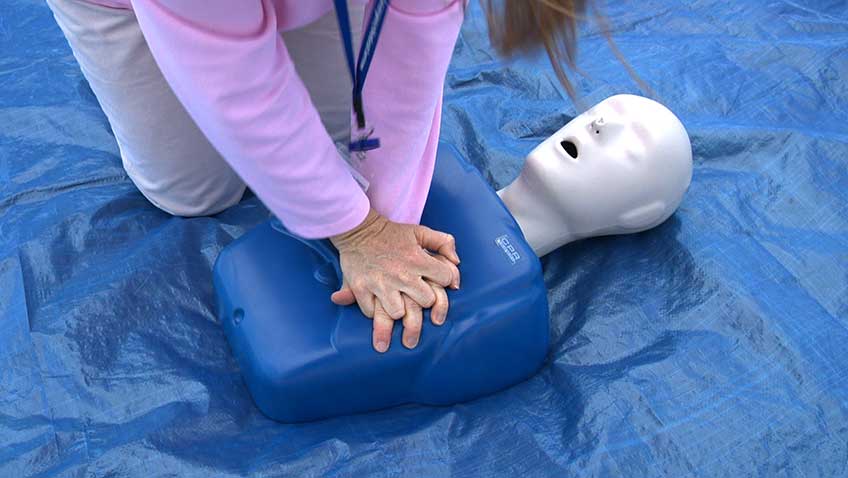 Many divers take the Emergency First Response courses to meet program prerequisites, such as PADI Rescue Diver, or as preparation for becoming a PADI Divemaster. However, most have also found the EFR program to be important in every day life. They have taken a significant step in emergency preparedness, and feel confident that they can provide care should an emergency situation arise.
The Emergency First Response program meets requirements for CPR and First Aid in the workplace (OSHA Guideline 29 CFR 1910.151), and incorporates the latest procedures for emergency patient care. Other organizations that recognize EFR as meeting their requirements are United States Coast Guard, The Boy Scouts of America, and the American Council on Exercise (ACE), to name a few.
This is an excellent course to take in combination with the Oxygen Provider program.
Prerequisites
This course is open to everyone — including nondivers.
What is Involved?
This course involves a limited amount of self study prior to class. The class itself involves reviewing homework assignments and practical, hands-on application. Topics covered include:
Scene assessment.
Barrier use.
Rescue breathing.
One rescuer adult CPR.
Serious bleeding management.
Shock management.
Spinal injury management.
Conscious choking response.
Emergency oxygen use.
Injury assessment.
Illness assessment.
Bandaging.
Splinting dislocations/fractures.
Automatic External Defibrillator (AED) use.
Where
Except as noted, classroom sessions take place either at our Willoughby or Fairview Park locations. There are no pool sessions or open-water training dives.
When Can You Start?
Classes are available on either to two different schedules:
Weeknight classes take place on a Tuesday and Thursday evening, from 6:00 until 9:00.
Weekend classes take place on a single Saturday, from 9:00 until 3:00.
Upcoming dates include:
Willoughby
Fairview Park
Saturday, August 19th
Saturday, November 18th
Please Note: While we make every effort to ensure that the information appearing on our website is accurate and up-to-date, it is your responsibility to call Just Add Water at least 24 hours in advance to confirm date, time and meeting place.
Cost
The course fee is $125 and includes:
Emergency First Responder workbook
Hands-on CPR, first aid and AED training
Two-year certification
How Do You Sign Up?
Just call or visit either Just Add Water location.