Upcoming Group Trips at a Glance
Blackbeard's Cruises, Bahamas

Apr 28 -May 4, 2018 *SOLD OUT *

Maldives

Apr 28-May 6, 2018 *SOLD OUT*
Grand Cayman Jun 16-23, 2018

Niagara River

July 14-15, 2018

East Lake Erie

July 22, 2018

Niagara River

August 4-5, 2018

East Lake Erie

August 5, 2018

Curacao

Sep 15-22, 2018

Cayman Brac

Nov 3-10, 2018
STAY TUNED FOR FUTURE TRIP INFORMATION
Cozumel Jan 26- Feb 2, 2019
Philippines Feb 23 - March 7, 2019 (Depart US on Feb 21)
Roatan March 16
– 23,
2019
Maldives March 18-27, 2019
Guanaja April 27
– May 4,
2019
Blackbeard's May 4
– May 10,
2019
Papua New Guinea Oct 17 - Nov 5, 2019
Socorro Liveaboard Feb 2-10, 2020
Maldives Liveaboard March 17-28, 2020
Indonesia Liveabord (The Pindito) Oct 26-Nov 6, 2020
Scroll down for a brief description of each trip, or click on the trip name above to go to the detailed trip page.
Blackbeard's Cruises, Bahamas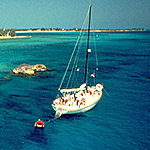 April 28 -May 5, 2018: This is one of diving's most exceptional values. Blackbeard's Cruises has sailed the Bahamas for over 30 years and carried more divers than any other operation in the Caribbean. Blackbeard's is an adventure packed, affordable dive vacation with something for everyone. Whether an average Joe or a CEO, the Bahamas itinerary includes the best variety of diving, including walls, wrecks, reefs, drifts, blue holes, night and shark dives. More…
Maldives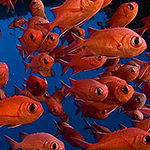 April 28-May 6, 2018: Astoundingly beautiful soft corals. Abundant fish and invertebrates. Breathtaking large animal encounters. These are just a few of the words divers use to describe the Maldives. Located in the Indian Ocean, this grouping of thousands of jewel-like islands sees few divers from the Western Hemisphere — despite its world-class diving. More…
Grand Cayman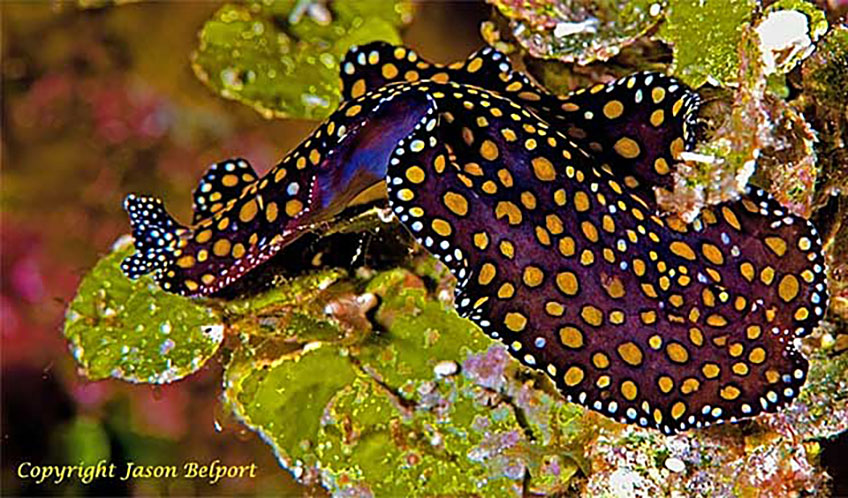 June 16-23, 2018: You'll be amazed with these clear waters, multitudes of fish and impressive, rare black-coral formations along Cayman's vertical walls. With hundreds of dive sites, you'll see something different each time you take a plunge. More…
Niagara River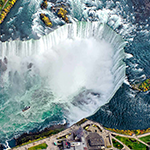 July 14-15, 2018 or August 4-5, 2018: Drift diving down one of America's most famous rivers is both exciting and fun — even if you do stay well upriver from the falls. Just 3 hours by car from Cleveland, this is a fun and easy weekend trip! More…
Curacao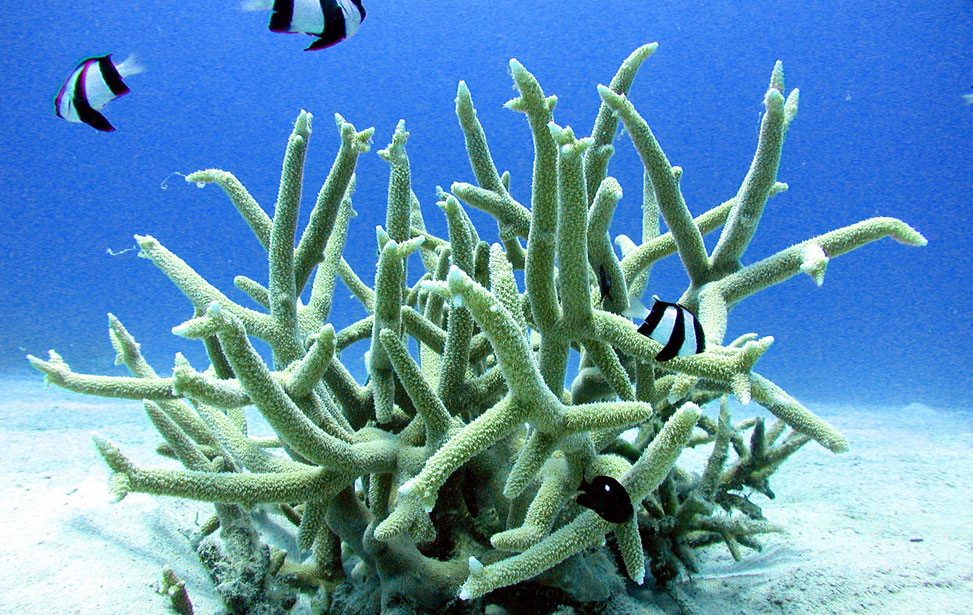 September 15-22, 2018: Divers and snorkelers never seem to be able to stop talking about the beauty of Curaçao's underwater world. Let us assure you this is with good reason. We like to think that Curacao is among the best in shore dives & opportunities to enjoy the beauty of the sea's nature while snorkeling More…
Cayman Brac
November 3-10, 2018: Cayman Brac is regularly ranked among the best dive locations in the world! Excellent visibility, abundant sea life -- including sharks, turtles, rays and coral -- and an average water temperature of around 82 degrees are all part of the appeal. More…
Philippines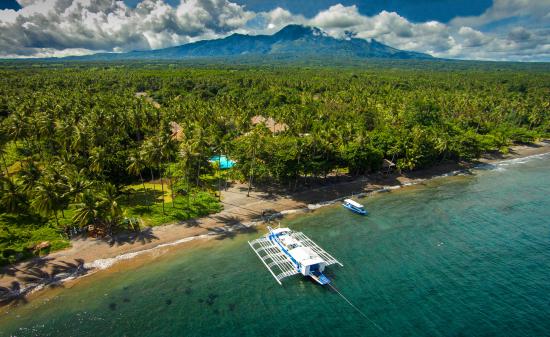 February 23- March 7, 2019: More than 7000 tropical islands, clear warm water, vast coral reefs and mind-blowingly beautiful flora and fauna make the Philippines a true scuba diver's paradise. You can find almost every underwater adventure and experience here. Not to mention the beautiful landscapes topside, and the warm welcome from the friendly natives.
Or On Your Own?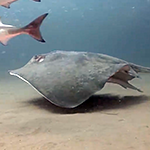 Let us Help: If your travel schedule does not coincide with ours, however, we also offer travel opportunities for individuals, couples and small groups. Find out more…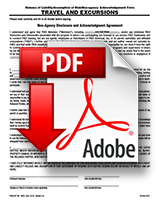 Need a Travel Release Form?
You and every member of your party will need to complete and sign this form, then return it to Just Add Water in order to participate in any of our group trips. Download form.
Travel Checklist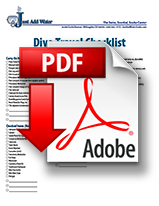 Want to make sure you don't leave anything behind? Download our convenient travel checklist.