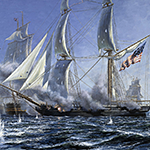 Join us as we explore one of the many wrecks that lie just off Cleveland's harbor. This weekday-evening experience is open to all certified divers and is a great way to discover our closest local diving. The Great Lakes are filled with history; much of it lies just off our doorstep.
You'll cruise with safety and comfort aboard the Holiday, a spacious, 65-foot, steel-hulled vessel that is USCG inspected and certificated, and equipped with the latest in safety gear, including radar, depth sounders, radio-telephone, full lighting and life saving gear.
The crew has over 85 years of combined navigation expertise with licensed master mariners and pilots to insure your safety.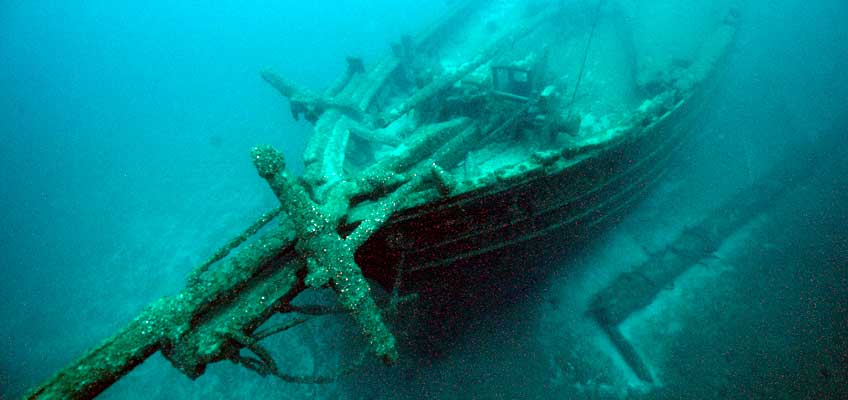 When Does It Take Place?
2018 dates include:
Wednesday, July 11
Wednesday, July 25
Wednesday, August 8
Wednesday, August 22
Wednesday, September 5
You need to be on board Holiday no later than 5:00 pm. The boat will return around 10:00.
How Much Does it Cost?
The trip price is $60/person. (Subject to change based on fuel surcharges.)
Payment in full is due at sign up. Be aware there are no refunds unless we find someone else to take your spot.
What's Included: The basic trip price includes the following:
One one-tank boat dive.
Sub Sandwich.
Pop or water.
Not Included: Passengers are responsible for the following:
Dive insurance
All dive equipment, including one full tank and weights
Dive light
Surface marker buoy (SMB)
Crew gratuity

Sign Up Now
Space on Just Add Water group trips is limited and offered on a strictly first-come/first-served basis. You can prevent someone else from getting your spot by signing up as soon as possible. To do so, simply stop by the store or call (440) 942-7575.
Don't Leave Home Without DAN

Divers Alert Network membership can offer a host of benefits, including worldwide recompression chamber insurance your current health coverage most likely does not provide. Low-cost dive travel insurance available, too. More….