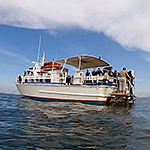 The Great Lakes were once bustling with ships of all types and sizes. Lake Erie in particular was heavily traveled, as it connected the East with the Midwest at a time when railroad lines were short and roads were nonexistent. For cities like Buffalo, Cleveland and Detroit, Lake Erie was its lifeblood.
The mid- to late-1800s was a treacherous period for maritime disasters. There was little in the way of navigational equipment, and no early warning of unexpected storms. Due largely to the shallowness of Lake Erie, many a ship met her fate in unexpected gales and heavy seas.

The glory days of lake commerce are a gone, with the exception of the occasional lake freighter or fishing trawler. Today, we pay respect to the maritime history in a special way; by visiting many of the ships lost. Some are well-preserved museum pieces, some show evidence of the mighty lakes wrath, but all tell a story.

Not for Everyone
Make no mistake: These are not shallow, warm-water dives by any stretch of the imagination.
The shallowest of the wrecks we visit are in 80 feet of water. Some are in the 100-foot range.
While summertime water temperatures at the surface can be in the 70s, the bottom is a different story. Temperatures there are typically in the 40s.
Depending on conditions, visibility can be as much as 70 feet…or as little as 20.

Because of this, you should not consider signing up for this trip unless you:
Have prior deep diving experience
Have prior cold-water diving experience
What is There to See?
In a word, history. Most of the wrecks date from the mid-1800s; many are amazingly well preserved.

You can get a good feel for what you may see by watching this video by Lake Erie diver Jeremy Bannister.
You can learn more about some of the wrecks we visit by following these links: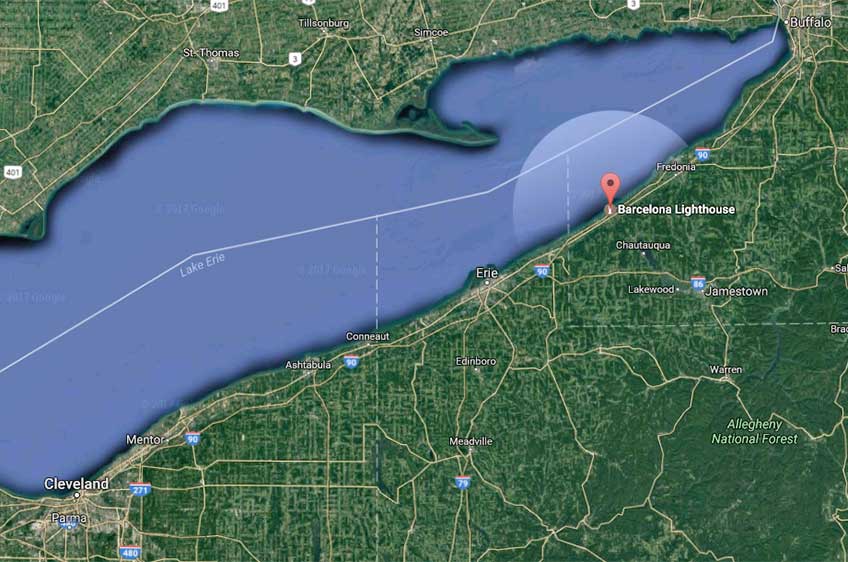 The Southwind
The Southwind is a 50-foot, all-aluminum vessel powered by twin turbocharged 735-horsepower Detroit Diesel engines. She's equipped with modern electronics, a 10-kilowatt diesel generator, clean and roomy head, and comfortable seating in a climate controlled cabin.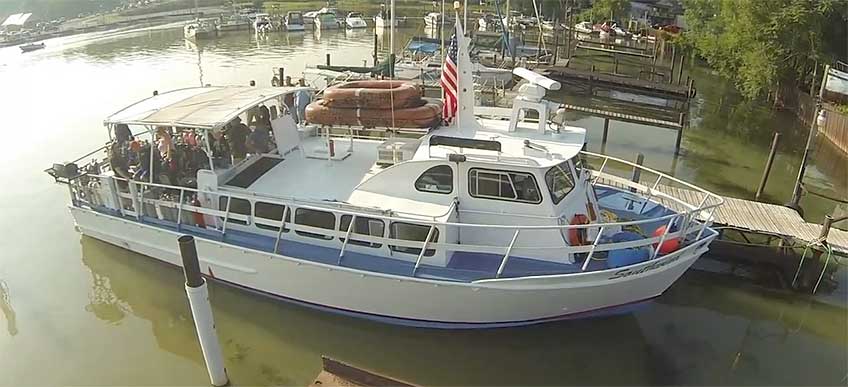 This vessel has been refitted for dive operations, and features extra-deep benches, a "fins-on" ladder and plenty of room to stow gear. All that and she can cruise at 30 knots! The Southwind is Coast Guard inspected and certified for up to 30 divers.
When Does It Take Place?
Available dates include:
Sunday, July 22, 2018
Sunday, August 5, 2018
The boat is located a little over two hours east of most of Cleveland. Due to the early boarding time, you will likely want to drive to Westfield the day before and spend Saturday night there. You can find a list of local hotels and campgrounds on the Osprey Dive Charters website.
How Much Does it Cost?
The trip price is $180/person. Payment in full is due at sign up. Be aware there are no refunds unless we find someone else to take your spot.
What's Included: The basic trip price includes the boat trip only.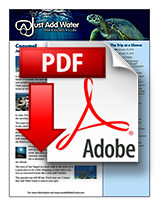 Not Included: Passengers are responsible for the following:
Dive insurance
All dive equipment, including two full tanks and weights
Dive light
Surface marker buoy (SMB)
Crew gratuity
Sign Up Now
Space on Just Add Water group trips is limited and offered on a strictly first-come/first-served basis. You can prevent someone else from getting your spot by signing up as soon as possible. To do so, simply stop by the store or call (440) 942-7575.
Don't Leave Home Without DAN

Divers Alert Network membership can offer a host of benefits, including worldwide recompression chamber insurance your current health coverage most likely does not provide. Low-cost dive travel insurance available, too. More….