This  program provides children 8-12 with an in-depth introduction to the world of scuba diving — all within the safe confines of a swimming pool. Jr. Underwater Explorer training is not only a ton of fun, it can give young divers a head start toward later certification courses.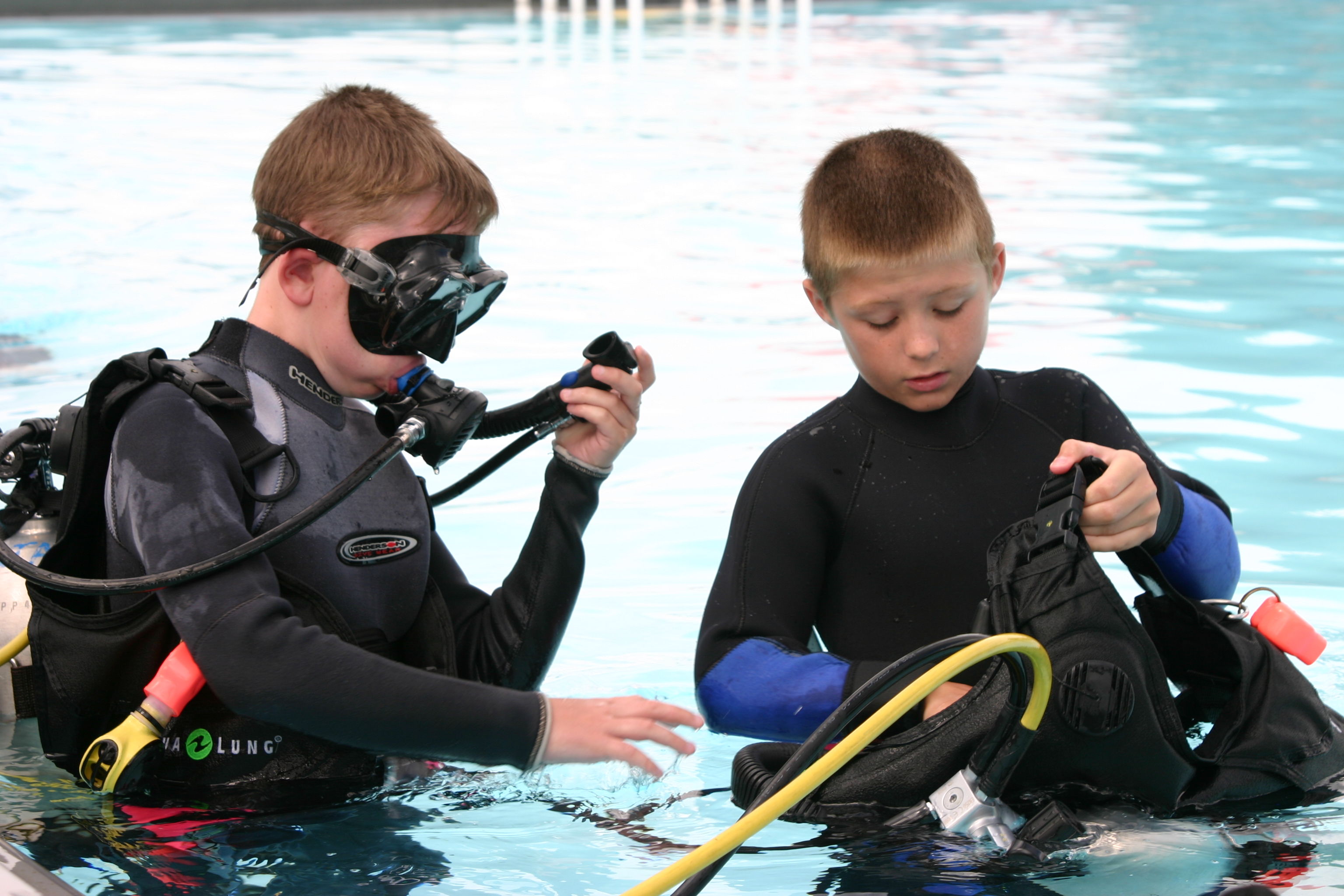 Prerequisites
This course has two prerequisites:
Be able to answer No to all questions on the

Medical History Form

, or secure a physician's approval for diving prior to the start of the course.
What is Involved?
In each session, students complete activities under instructor supervision that are designed to help them master fundamental scuba skills, while learning the principles and procedures for safe diving.
Where
Classroom sessions take place either at Just Add Water locations or one of facilities listed below (which is also where the pool sessions take place).
When Can You Start?
Contact Us For Upcoming Program DatesPlease Note: While we make every effort to ensure that the information appearing on our website is accurate and up-to-date, it is your responsibility to call Just Add Water at least 24 hours in advance to confirm date, time and meeting place.
Cost
The course fee is $295 per student. Students must supply the items listed below.
Required Equipment
Participants will need to supply:
(We provide everything else.)
How Do You Sign Up?
Just call or visit either Just Add Water location.
Need Forms?
Access the Just Add Water Medical Form.