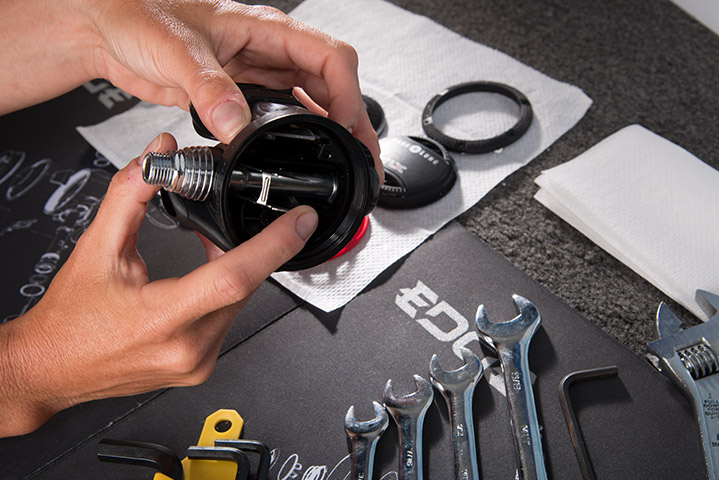 Don't miss a dive due to a scuba gear issue. Whether it's a blown o-ring, regulator problem, wetsuit tear or a broken fin strap, you can learn how to manage basic scuba equipment adjustments. As an Equipment Specialist, you are prepared for the basic scuba equipment maintenance, care and adjustments you'll encounter every day.
In addition, you'll learn interesting background information about how your gear works, how it's repair and other information that helps you with your equipment investment. You will also:
What is Involved?
This course involves self study and an informal group discussion, during which you will review the homework and get hands-on practice.
When Can You Start?
Saturday class sessions typically run from 9am-1pm
Starting Dates
Please Note: While we make every effort to ensure that the information appearing on our website is accurate and up-to-date, it is your responsibility to call Just Add Water at least 24 hours in advance to confirm date, time and meeting place.
How Do You Sign Up?
Just call or visit either Just Add Water location.
Get the latest news from Just Add Water
If you are interested in receiving a copy of our email newsletter - let us know by shooting us an email to GoDive@JustAddWaterScuba.com or click the "Contact Us" link above.