Learning to dive is EASY and FUN! 
Prerequisites
Anyone who is in reasonably good health, and comfortable and relaxed in the water, can usually learn to dive without difficulty.
Students need to be twelve or older by the start of the course. Ten- and eleven-year-olds can take part in one of our summertime scuba camps to earn Junior certification or join a private class session.
You need to be able to answer No to all questions on the Medical History Form or secure a physician's approval for diving prior to the start of the course.
What is Involved?
The certification process consists of self-study, academic review and in water skill development, and four open-water training dives.
Academic review and skill development involves going over what you have learned during your self study through active learning with your instructor and then mastering several critical skills in the pool.
Open water training involves four instructor-supervised dives.
Academic review sessions take place at Just Add Water. Skills development sessions take place at any of a number of nearby pools. From June through October you can complete your open-water training dives at White Star Quarry here in Ohio. During the rest of the year, you can complete your training on one of our many group trips or at a dive destination of your choice.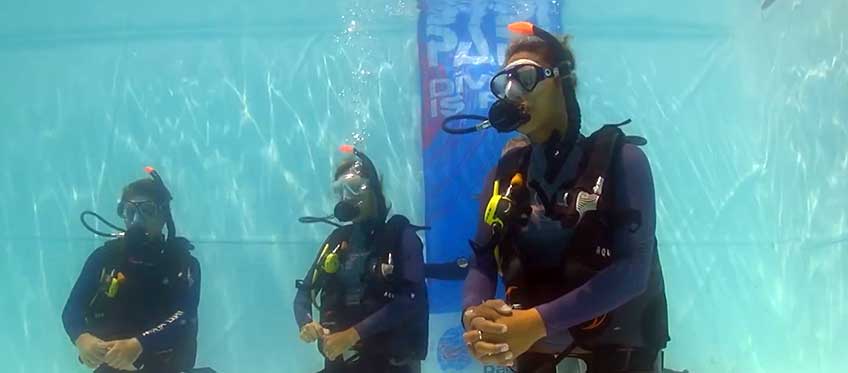 Part One - Class & Pool Menu
We know you are busy and we hope that Scuba Diving can offer a much needed element of fun and relaxation into your life! At Just Add Water we offer three different class options to help accommodate your schedule. Depending on what works best for you, you will choose between one of the following options:
Option 1: Open Water Class and Pool - 2x/Week for 3 Weeks.
Classroom and pool sessions meet twice a week for three weeks. Classroom typically takes place on a Thursday Evening. Pool sessions typically take place on a Sunday morning or afternoon. 
Option 2: Executive Class -  Weekend Class 
For busy individuals who would like to complete all of the classroom and pool requirements over just one weekend, Just Add Water offers the Executive Class option.  Class starts on a Friday evening, from 6:30pm to 9:30 pm and then continues on Saturday morning and afternoon, and Sunday morning and afternoon.
Option 3: Private Class - Your Schedule. Your Pace.
With the Private Class option you will work closely with Just Add Water to choose dates and times that work best for your busy schedule. The Private Class not only offers a customized schedule, but also gives you the undivided attention of your personal Scuba Instructor, private equipment seminars, personalized travel planning and more.
Just Add Water reserves the right to reschedule classes for any reason, including but not limited to, low participation, inclement weather, etc. If you have any concerns on whether or not a class will run, please contact Just Add Water.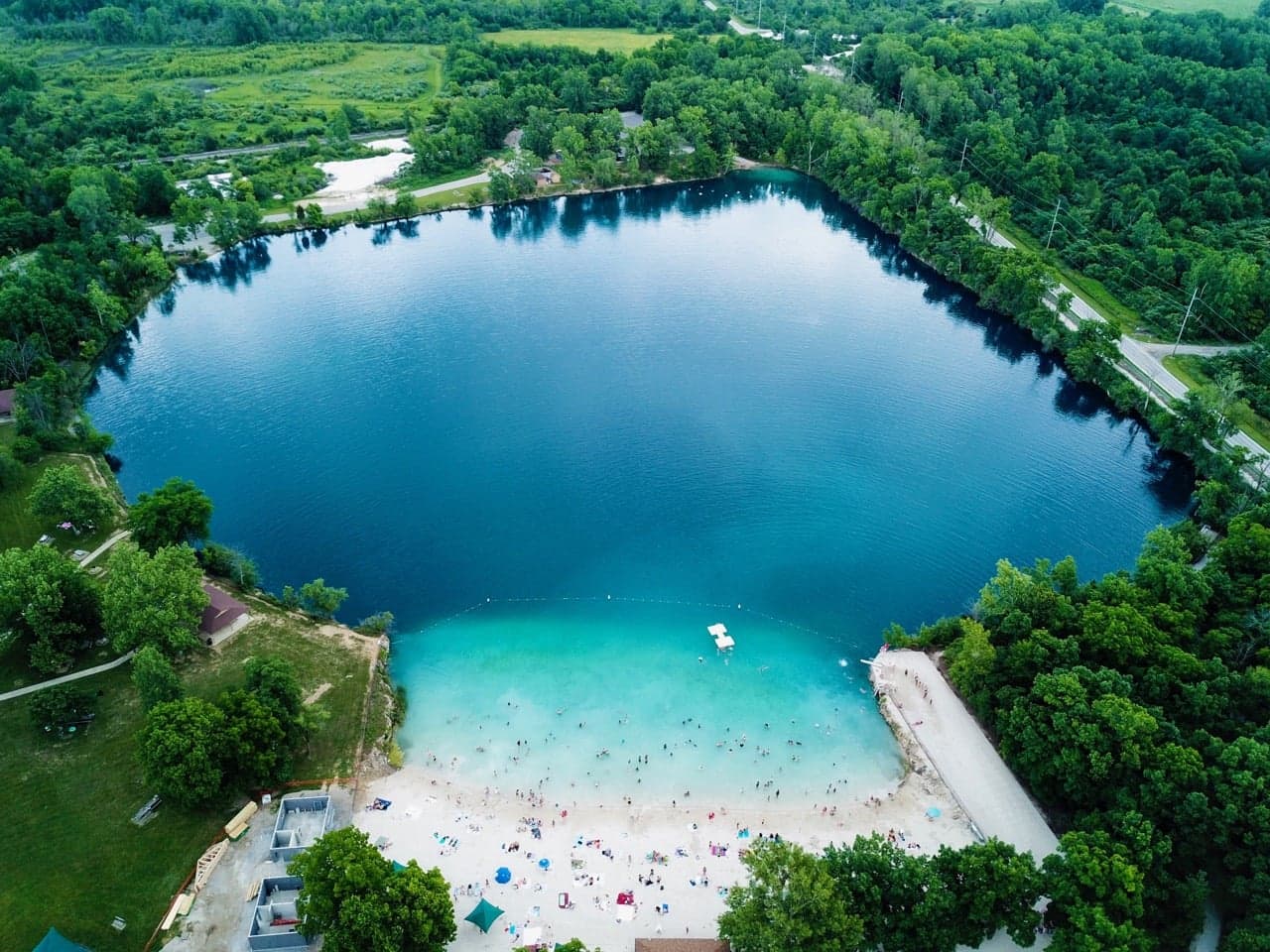 When can you finish? Open Water Training Dives
If your plan is to complete your Open Water Training Dives locally (June-October), the dives are conducted at White Star Quarry in Gibsonburg, Ohio. Training dives take place on a Saturday and Sunday - here you will complete a total of 5 Open Water dives over two days. The cost for Open Water Training Dives is $150.
May 26 & 27 (limited space available)
June 9 & 10
June 16 & 17
July 7 & 8
July 28 & 29 *DIVE FEST WEEEKEND*
August 11 & 12
August 18 & 19
September 8 & 9
September 29 & 30
October 20 & 21
JOIN US on one of our Group Dive Trips TO COMPLETE YOUR OPEN WATER TRAINING DIVES!
Just Add Water reserves the right to reschedule classes for any reason, including but not limited to, low participation, inclement weather,  etc. If you have any concerns on whether or not a class will run, please contact Just Add Water.
Required Equipment
You will need your own mask, snorkel, wetsuit boots, adjustable scuba fins, audible and visual signaling device (signal tube and whistle) and a few other items for both pool sessions and open water training dives. These need to meet some very specific requirements, so don't buy anything without talking to us first. 

If you do your open water training dives here in Ohio, you will need to supply all of the necessary equipment. Many of these items are available for rental and all are available to purchase from Just Add Water.
How to Sign Up
You can sign up in person or over the phone at either Just Add Water location. If you sign up over the phone, you will still need to schedule a visit to the store as soon as possible for your personal oreintation and to pick up training materials and complete or turn in paperwork.
Need Forms?
Vist our Downloads page to access any waiver, medical and other forms you may need for upcoming Just Add Water scuba courses or experiences.