Executive Open Water Class & Pool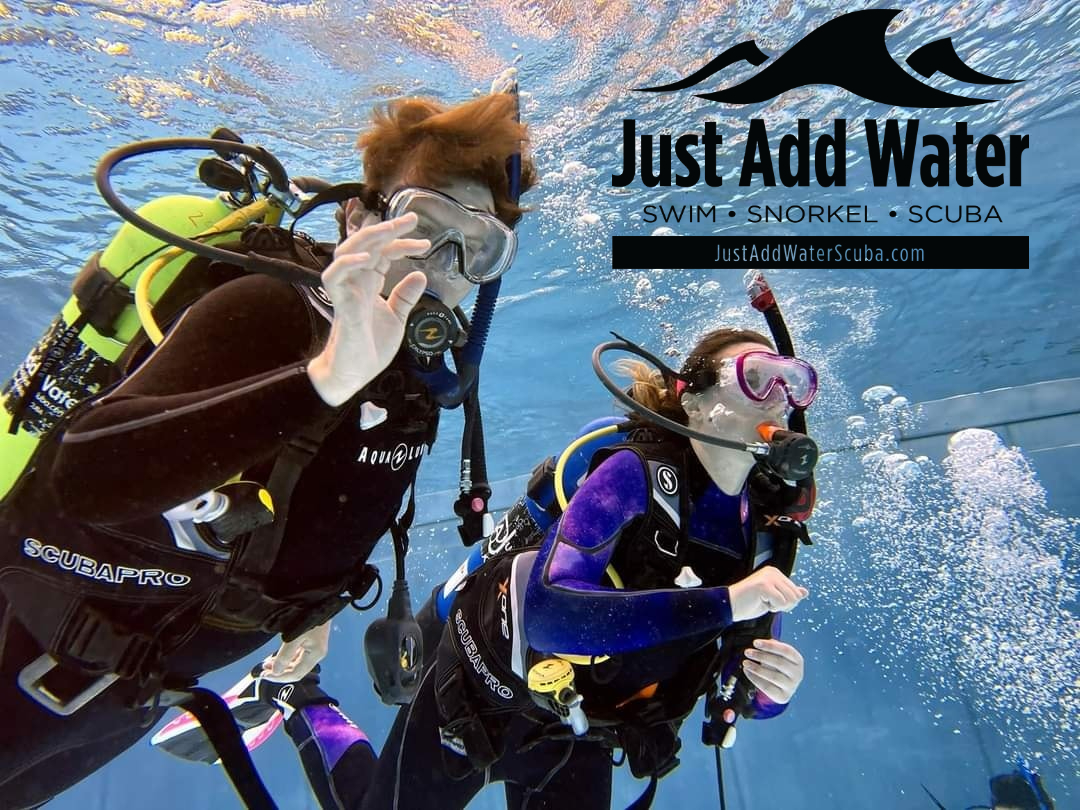 Executive Open Water Class and Pool - Extended Weekend (Friday-Sunday)
How Much Does It Cost?
The Executive Open Water Diver class and pool instruction is $450 and includes:
Open Water Academic Materials

Academic review and skill development. (Class and Pool Sessions.)

Use of tanks, regulators, BCDs and weights in the pool

Your own set of regulator mouthpieces (for your health & safety)
Call to schedule your personal orientation. During your orientation we will discuss what you can expect from this exciting experience! We will look at class schedules and select the most convenient options for you. We will also go over the materials and equipment you will need when learning to Scuba Dive.
When Can You Start?
Start Dates: Class Dates below show the first day of each class session.
Friday, October 27th
Friday, November 3rd
Friday, November 10th
Friday, November 17th
Friday, December 1st
Friday, December 8th
When can you finish? Open Water Training Dive
If your plan is to complete your Open Water Training Dives locally (June-October), the dives are conducted at White Star Quarry in Gibsonburg, Ohio. Training dives take place on a Saturday and Sunday - here you will complete a total of 5 Open Water dives over two days. The cost for Open Water Training Dives is $195. Open Water Training Dives are also offered on almost every Just Add Water GROUP TRIP. Or, if you have your own trip planned, you can purchase a referral from Just Add Water for $20.
How to Sign Up
You can sign up in person or over the phone at either Just Add Water location. If you sign up over the phone, you will still want to visit the store as soon as possible for your personal orientation. During this time we will issue training materials, go over required equipment and complete or turn in paperwork.
2024 Dates Coming Soon. Consider Completeing Your Open Water Dives on one of Just Add Water's GROUP DIVE TRIPS.
Get the latest news from Just Add Water
If you are interested in receiving a copy of our email newsletter - let us know by shooting us an email to GoDive@JustAddWaterScuba.com or click the "Contact Us" link above.
JUST ADD WATER CLASS CANCELATION AND "NO-SHOW" POLICY Due to the nature of offsite training, a lot of planning goes into making sure the weekend runs smooth. • Any cancelations made less than 1 week before scheduled Open Water Training Dives will be Nonrefundable. • If needed you may reschedule your dive weekend. Please let us know as soon as possible if you will not be attending your scheduled weekend. Any rescheduling made with less than 1 weeks notice will be subject to a $50.00 reschedule fee. PLEASE NOTE: Just Add Water reserves the right to cancel any Training Programs in advance, due to low registrations, weather related concerns, or other unforeseen circumstances. In the event that Just Add Water makes a cancellation we will make every effort to find a suitable option for rescheduling. Just Add Water is not responsible for any monetary loss related to travel expenses including but not limited to, hotel accommodations, rental vehicles, etc.