Located in the town of Tobermory, only a four-hour drive north of Toronto, we have Canada's first National Marine Park.  Fathom Five National Marine Park offers some of the best freshwater diving opportunities in the world. Clear, clean water, submerged geological formations (cliffs, caves, overhangs) and more than 20 historical shipwrecks offer a variety of underwater experiences.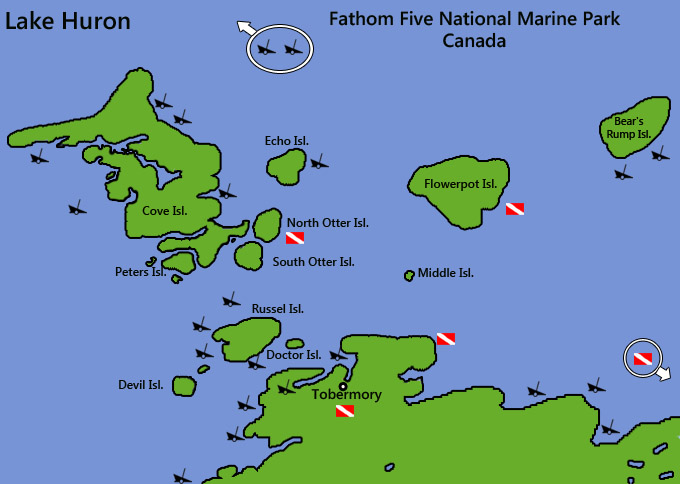 The area between Lake Huron and Georgian Bay is peppered with reefs and subject to sudden and radical weather shifts. In the age of sailing, that meant Tobermory was a virtual ship graveyard.  What's perhaps most remarkable about scuba diving in Tobermory is the wrecks' pristine condition.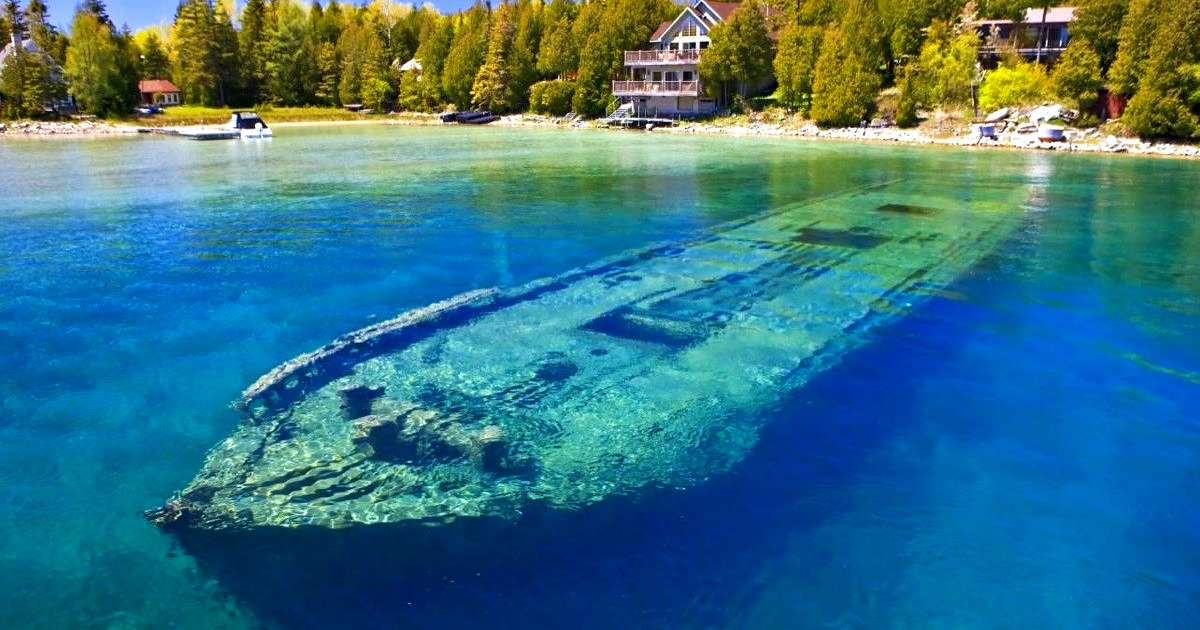 Explore an area where submerged forests, canyons and underwater waterfalls dating back to a time before modern man. View the remains of ancient coral in this once tropical sea or watch the modern inhabitants, crawfish, bass and sculpin as they go about their daily business.
When Does It Take Place?
How Much Does it Cost?
Additional options may be available. Please contact us at Just Add Water to learn more about the trip and choose which options will be best for you.
Double Diver Occupancy $665
Single Diver Occupancy $955
Vacationer $385
INCLUDES:
3 nights Accomodations

2 Days of Diving
NOT INCLUDED: (Travelers Must Supply) 
Transportation

All meals

Additional Monday Morning Dive (optional) $80.00

Marine Park Fee

Air Fills

Diving Equipment  (Including tank and weights) 

Gratuities

Dive and Trip insurance
We will need a copy of your passport at sign up. Your passport must be valid for six months past the date of the trip. Divers must be able to present a certification card
Sign Up Now
Space on Just Add Water group trips is limited and offered on a strictly first-come/first-served basis. You can prevent someone else from getting your spot by signing up as soon as possible. To do so, simply stop by the store or call (440) 942-7575.
 Download our Printable Trip Flyer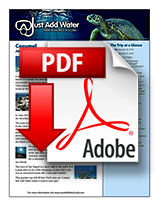 Don't Leave Home Without DAN

Divers Alert Network membership can offer a host of benefits, including worldwide recompression chamber insurance your current health coverage most likely does not provide. Low-cost dive travel insurance available, too. More….